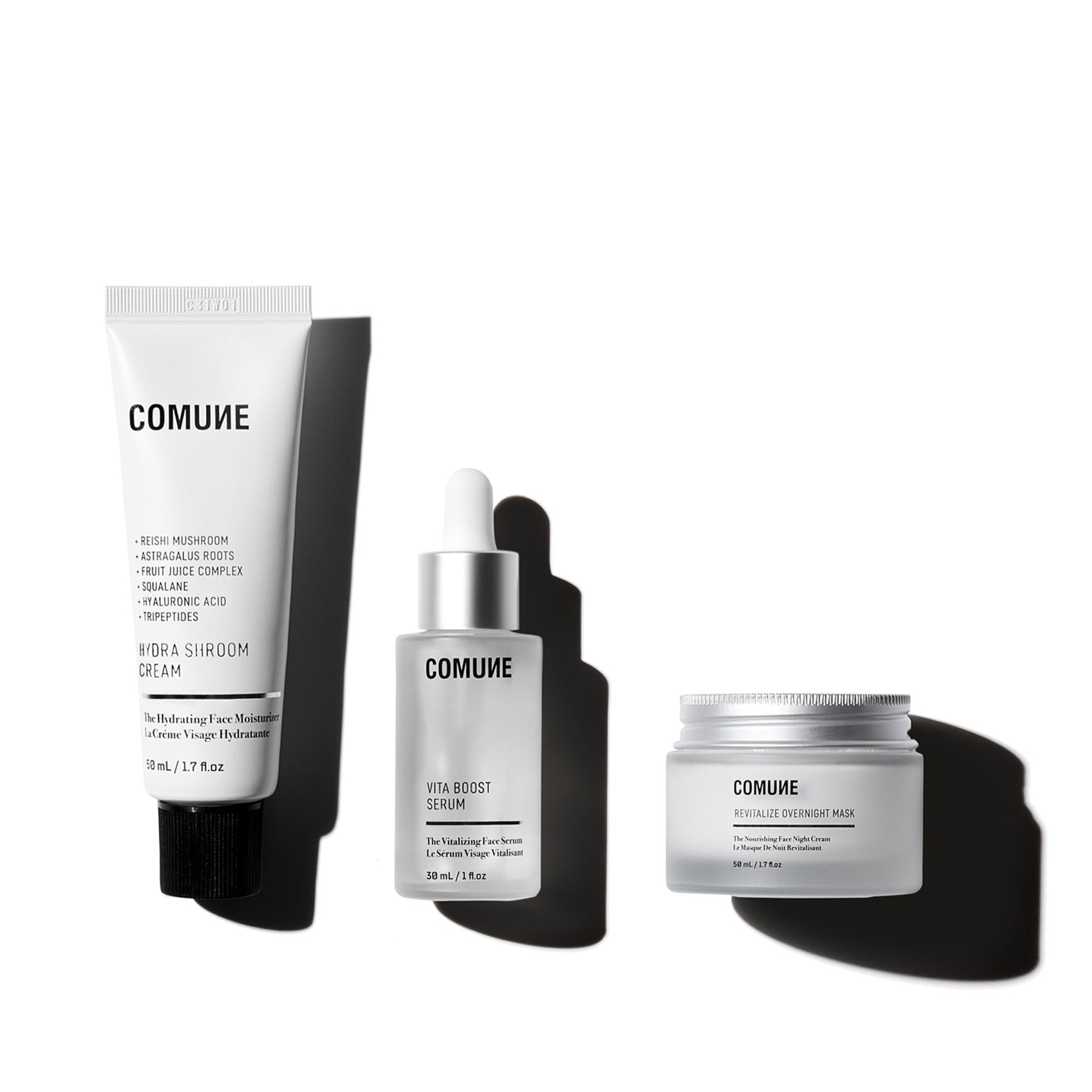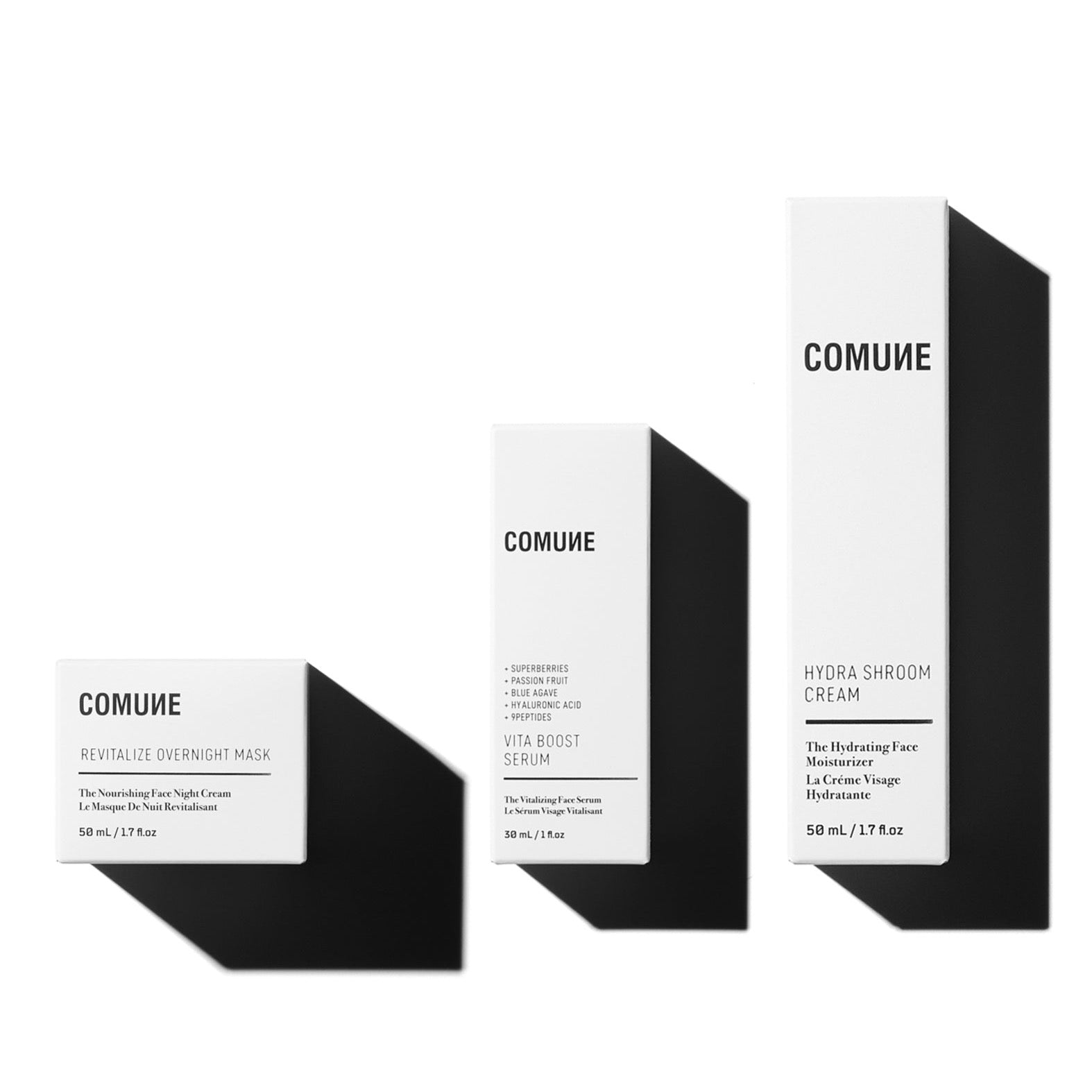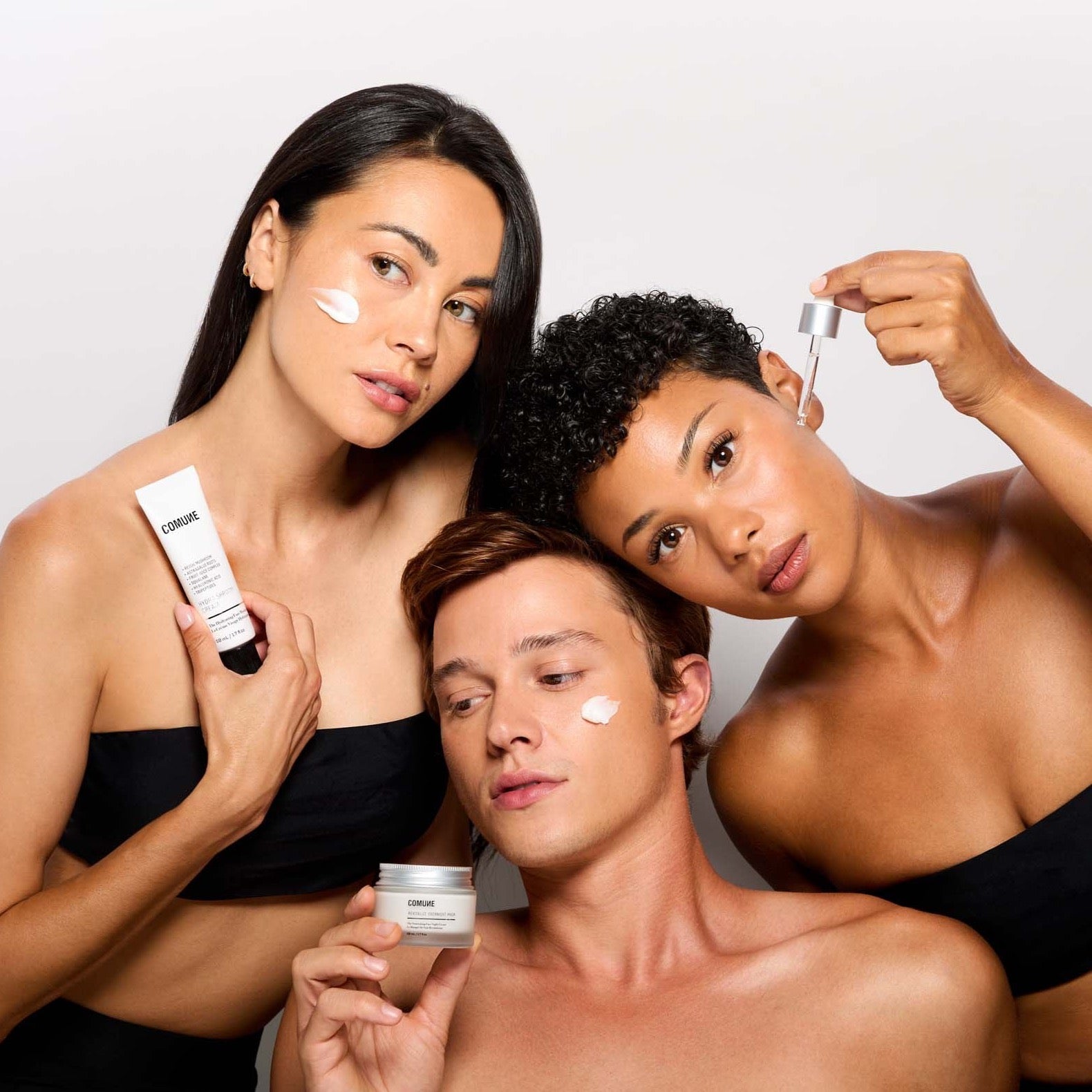 REVITALIZING DAY + NIGHT CARE TRIO
Sale price

$110.00 USD
Regular price
(/)
For: Dry, Oily, Combo, Normal, Sensitive Skin
CLEAN  |  VEGAN  |  CRUELTY-FREE
Discover the nourishing and revitalizing power of the Revitalizing Day + Night Care Trio. Packed with natural ingredients like Hyaluronic Acid, Niacinamide, Vitamin E, and more, this set of Vita Boost Serum, Hydra Shroom Cream, and Revitalize Overnight Mask can help nourish, repair, and renew your skin, while also improving moisture barrier. Get the best of both day and night with this powerful skincare trio.
REVITALIZE + NOURISH + REPAIR
• Vita Boost Serum
• Hydra Shroom Cream
• Revitalize Overnight Mask
Made in Korea
Choose options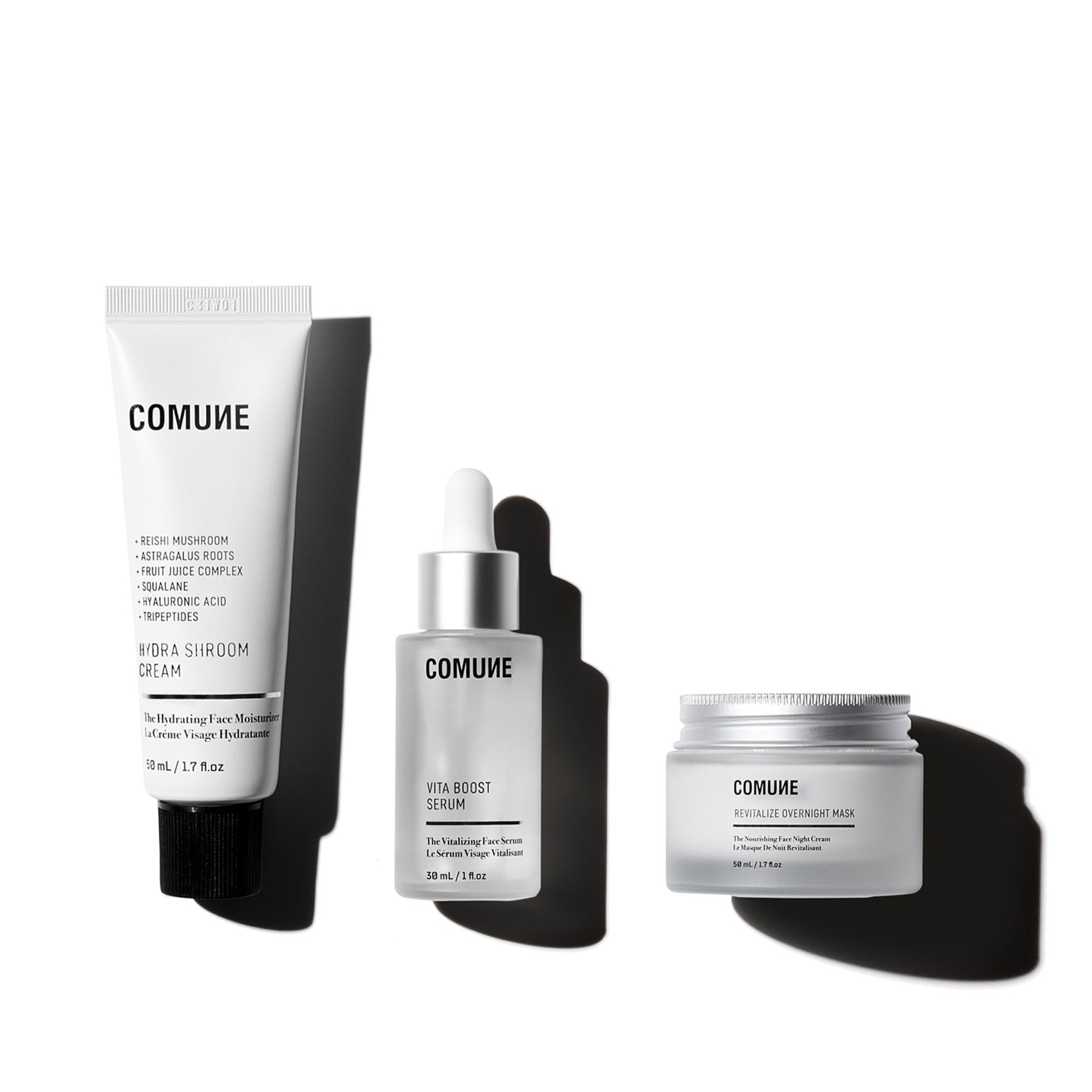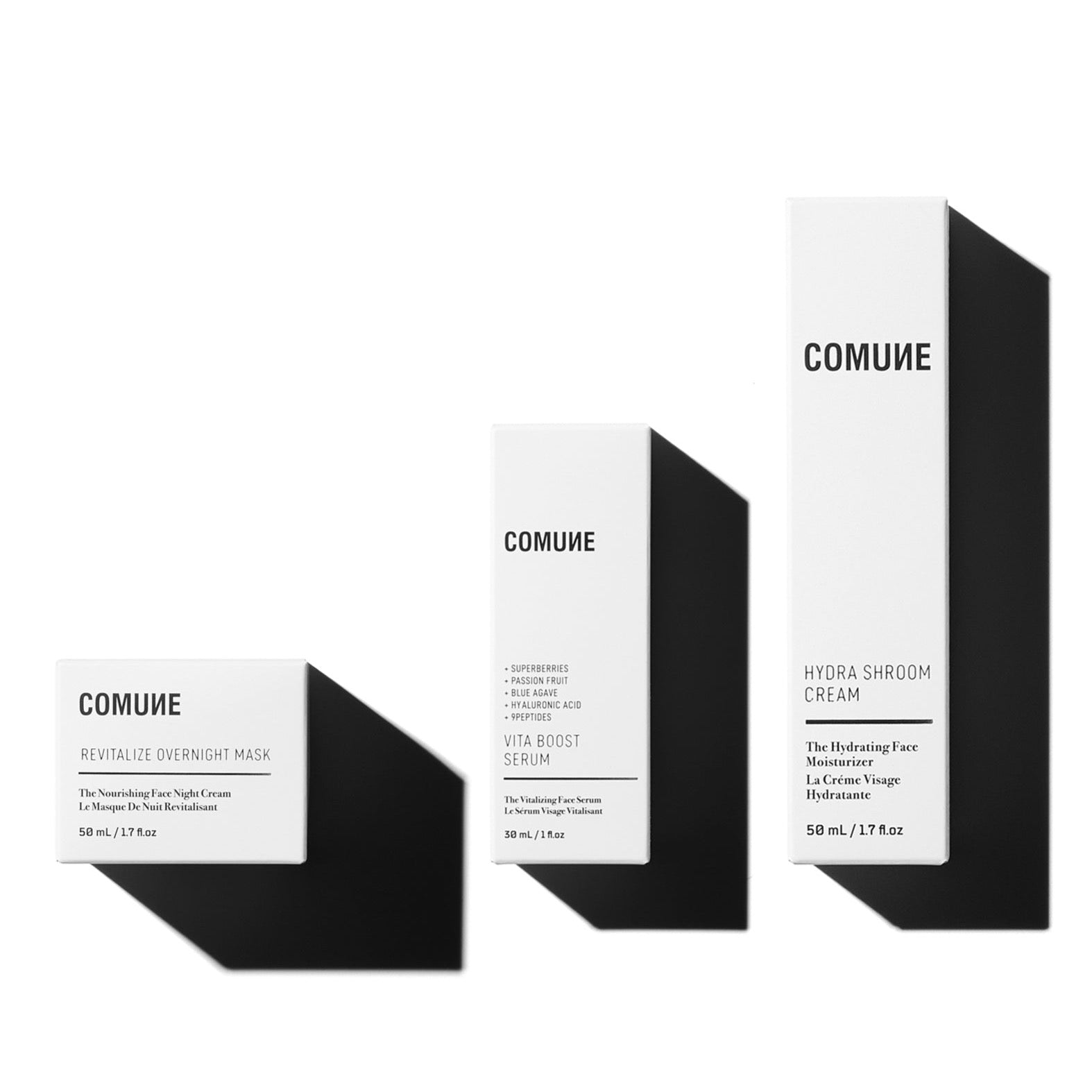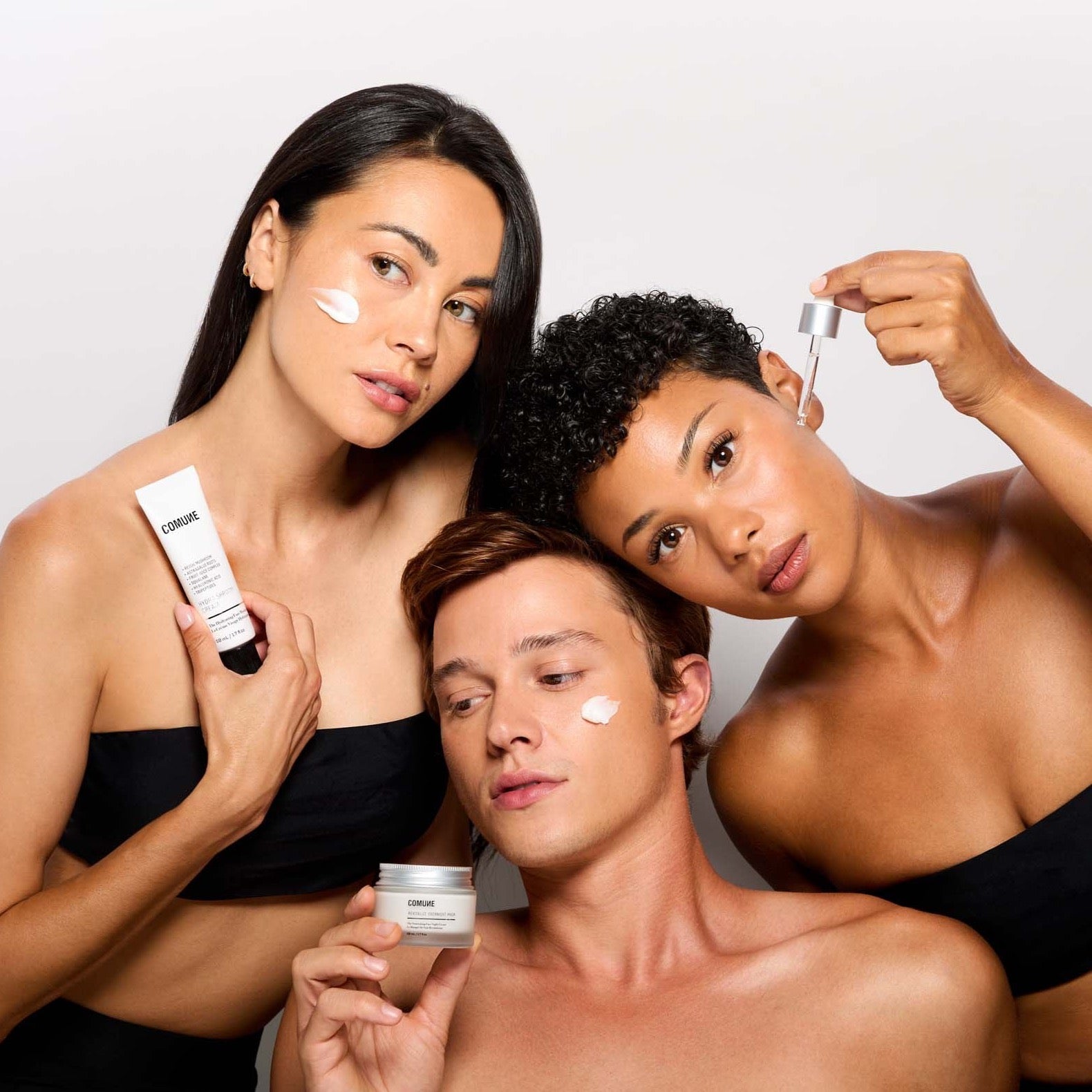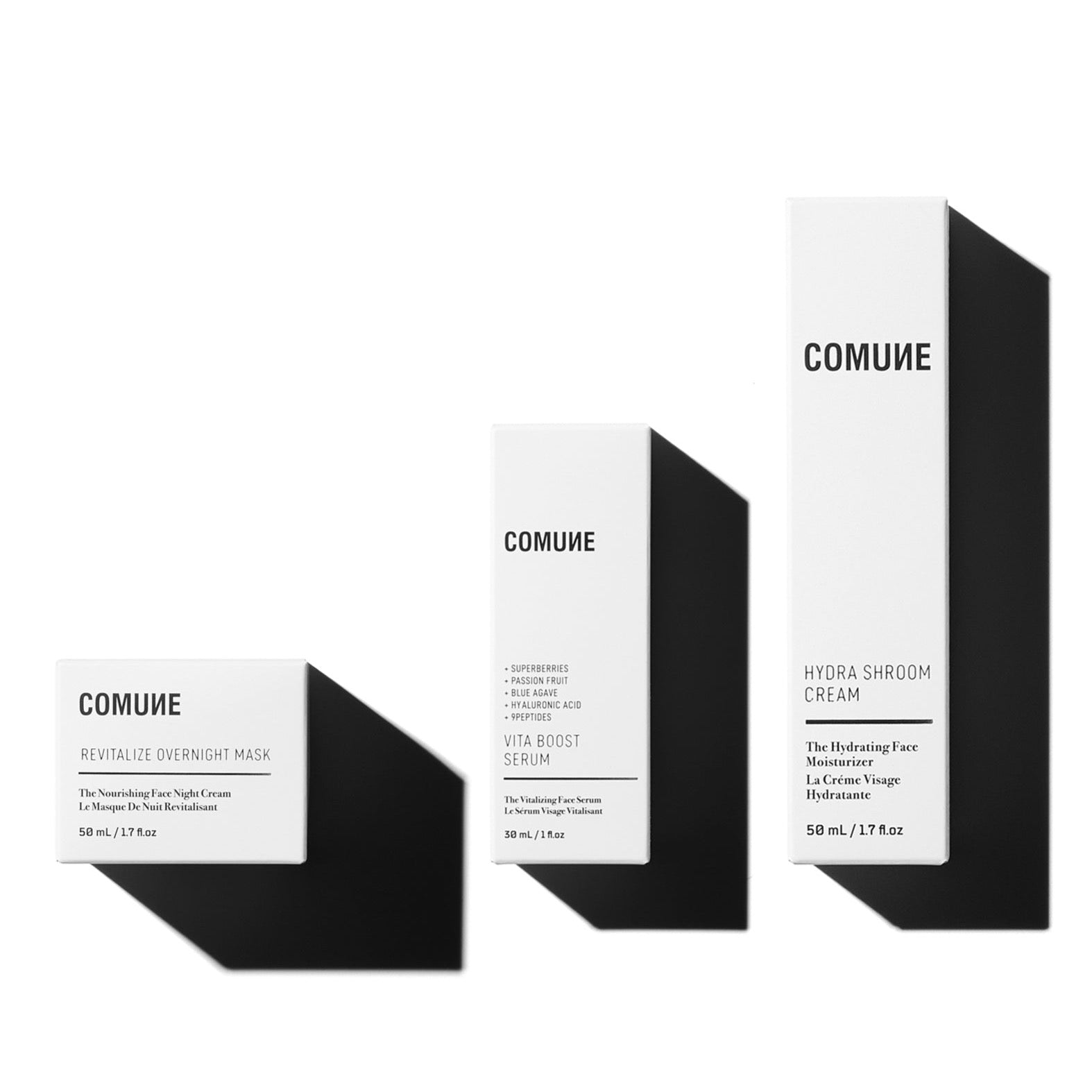 COMUNE
Features
• VITA BOOST SERUM
A Superfruit blend of antioxidant-rich extracts, enriched with essential properties to help unlock the essence of youthful skin. This moisture-boosting serum contains Hyaluronic Acid, 9Peptides Complex, and immune system-boosting Blue Agave to instantly revitalize dry, dehydrated skin, and helps support natural collagen production to keep your skin firm, plump, and more youthful-looking. Ideal for maintaining vitalized skin for all skin types. Fragrance-free.

• HYDRA SHROOM CREAM
A deeply-hydrating cream enriched with emollient botanicals and an adaptogenic herbal complex is formulated to provide hydration, fortification, and nourishment to your skin. This luxurious cream, which includes soothing Reishi Mushroom, Astragalus Roots, and high-purity Squalane from sugarcane, combined with a collagen-boosting Tripeptide Complex, offers essential nourishment and revitalization for healthier, more radiant-looking skin. Ideal for maintaining pristine skin for all skin types, non-comedogenic.

• REVITALIZE OVERNIGHT MASK
A dual-function overnight mask that's both a rich night cream and a revitalizing treatment for brighter, more radiant-looking skin. Enriched with Superfood antioxidants, vitamins, and minerals, plus three well-known active essentials like moisture-boosting Hyaluronic Acid + Squalane, and multi-active Niacinamide that help to deeply hydrate, nourish, and recover the skin. Lavender adds a calming, relaxing sensation while overall ingredients help target troubled skin for a healthier-looking complexion. Ideal for maintaining revitalized skin for all skin types, dullness, and uneven skin tone.